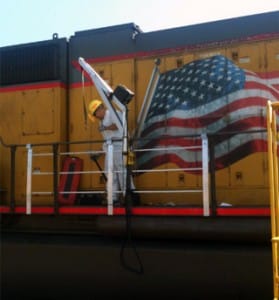 The SpitzLift is a very flexible tool and can be used for a variety of lifting applications. The SpitzLift has been utilized for the lifting of ATVs and motorcycles by recreationalist. The SpitzLift has even been used by hunters, helping them handle their big game.
The SpitzLift is currently being used in a variety of industries; it has been adapted to be used on roof tops, towers, and decks by contractors and HVAC specialists. It has been adapted for mobile applications as well.
The SpitzLift is also being used by the military on submarines, Humvee's, and other military vehicles in various lifting applications.