SpitLift is utilized for facility maintenance at universities, commercial buildings, and manufacturing plants.
With its lightweight aluminum design, it can be easily moved from one application to another. SpitzLift is designed and manufactured to be used for indoor and outdoor applications.
We work with architects and engineers to integrate SpitzLifts into building applications.
Our roof wall saddle system is designed to clamp over tilt-up walls. We also offer vertical and horizontal mounting pockets for standard applications. It is adapted to be used on the floor, workbenches, walls, and on rooftops.
*Meets OSHA and ASME standards.
We offer 2 different options for cart systems for accommodate a variety of cart designs and lifting applications.
SpitzLift offers a line of portable cart systems designed and engineered to extend the functionality of SpitzLift cranes to off-vehicle applications. SpitzLift cart systems can be used in tandem with a vehicle application or used as a stand-alone application. The same crane that is used in the vehicle is used on the cart. Our portable cart systems are designed to break down easily and store neatly taking up a minimal amount of cargo space in the vehicle.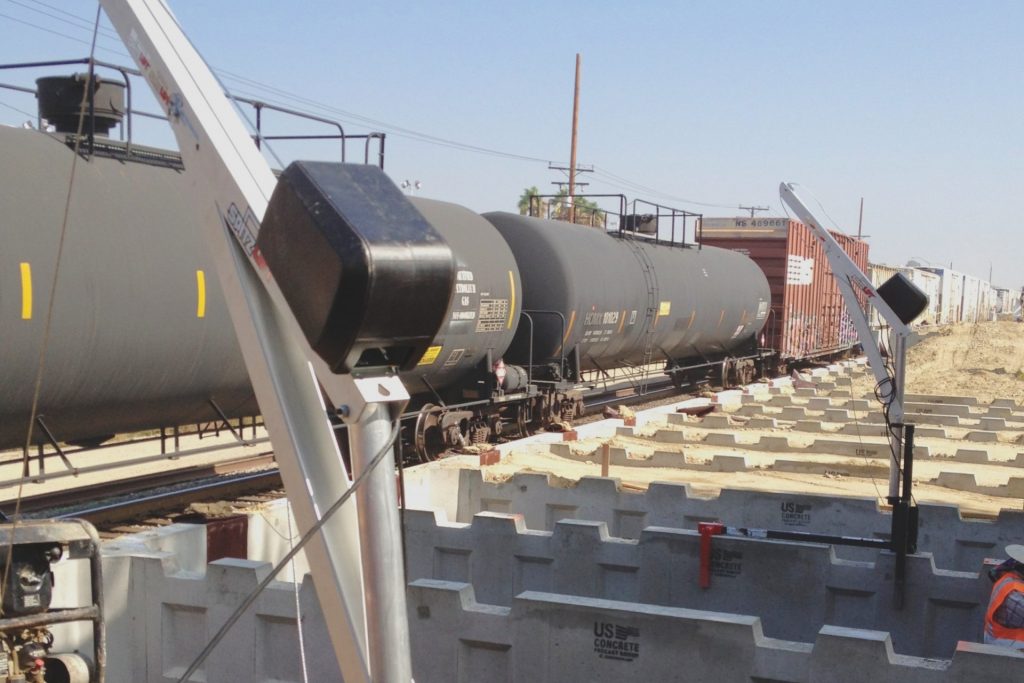 Details
400 lbs. load capacity.
Steers and rolls with little effort.
Rear caster has a built-in brake.
Disassembles for easy storage.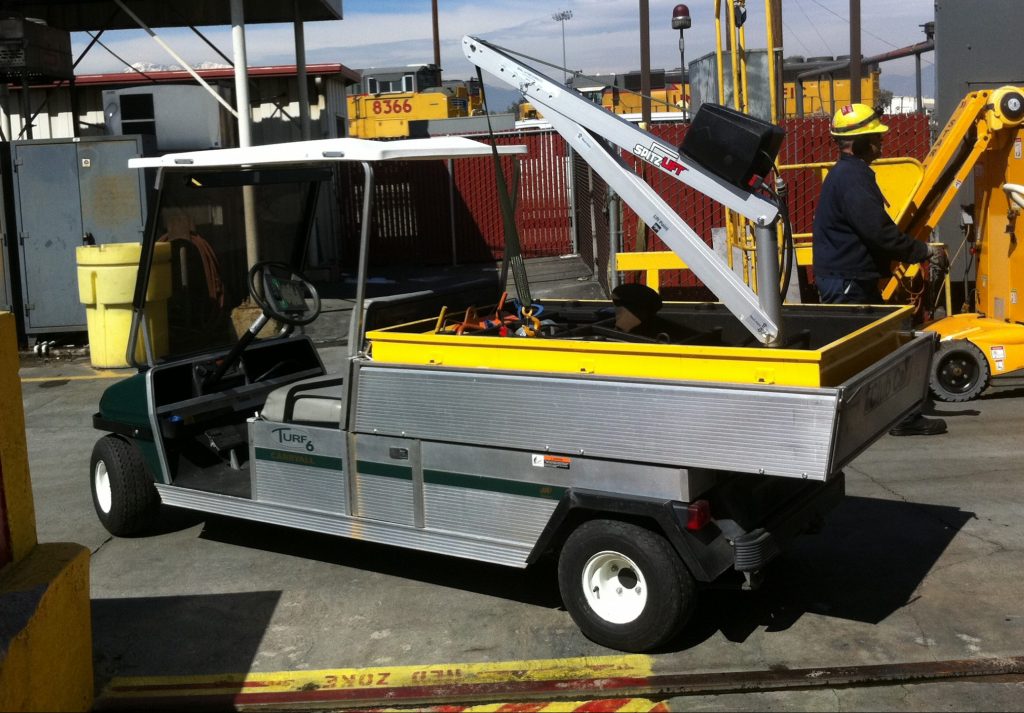 Details
450 lbs. load capacity.
Steers and rolls with little effort.
Rear caster has a built-in brake.
Disassembles for easy storage.
Call to speak with a SpitzLift application expert or get a quote.
Light Weight
SpitzLift cranes are made of aircraft grade aluminum and have an average weight of 40lbs.
Crane Capacity
SpitzLift cranes have a robust load capacity of up to 900 lbs. Custom projects can increase the load capacity to 1200 lbs.
Vehicle Weight Reduction
Fully installed, SpitzLift cranes are less than 100 lbs. payload to the vehicle.
Versatile
The modular design of Spitzlift cranes makes it possible to move from vehicle to vehicle, pedestal to pedestal, and application to application.
Increase Efficiency
SpitzLift cranes have a setup time of under 2 minutes.
Also allows for effective deployment of manpower.
Compact Storage
SpitzLift cranes fold down easily for compact storage.
SAFETY AND QUALITY IS OUR UTMOST CONCERN
Components are manufactured according to ISO compliance
All products made and assembled in the USA
Meets ASME, OSHA, DEFSTAN, CE, and AS standards
Every crane is tested and comes with a load test certificate
3-year standard warranty on most products
Purchasing and Installling a Crane Has Never Been Easier!