"I am always given prompt service. You folks are great and will be my crane supplier as long as I am building service body pickups for my company." ~ John Swoope, Northwestern Energy
"Our service technicians have to change out batteries in the field that can weigh up to 90 lbs and your lift has given us a way to do that and still provide a safe work environment for our employees." ~ Mary, EZ Go
"I appreciate all of the help the SpitzLift team has provided." ~ Lockheed Martin, Systems Integration – Owego
I first became interested in the SpitzLift as a possible solution to a safety problem that we had at BNSF – lifting heavy electrical generators during emergency power outages. I purchased lifts for all of my employees, and the device began to catch the notice of people throughout BNSF and has become a standard appliance on many of our vehicles. We now use it in numerous applications to prevent the risk of injury to our employees. ~ Signal Manager, BNSF
"The advantages for using SpitzLift cranes are a variety of attachments, very easy to break down and disassemble by one person alone, and also they eliminate the need for sending two people for a task which now requires only one person." ~ Foreman, General Mechanical Maintenance for Union Pacific Rail Road
"Many commercial fleets look to fleet management companies to bring new ideas and offerings to them, both from a cost savings suggestion to a value added solution. SpitzLift is an option that should be considered when speccing out a crane or lift requirement." ~ Rob J., Manager, National Truck Sales
"SpitzLift can offer customers the right crane for the job while saving weight, space, and money. We are excited to further promote SpitzLift and recognize the value it adds to our products." ~ Bo Knapheide, The Knapheide Manufacturing Company
"We have notified our insurance carriers so that they know we're providing a safer environment for our mechanics. By using your lift, it will prevent injuries to our employees, which is the main goal." ~ Dennis E., Director of Fleet Management
"I immediately realized the great potential (SpitzLift) cranes have in both our fleet environment and our construction department… The field personnel started to find different usages for the SpitzLift cranes both on the fleet vehicles, as well as the day to day tasks… using SpitzLift cranes in the Otis work environment – our entire field operations… ~ Phil S., Fleet Manager, North America OTIS Service Center
"…relocating equipment on a weekly basis was cumbersome and put technicians at risk of injury. We currently have SpitzLift cranes that we use to lift anthropomorphic test dummies for suiting them up as well as lifting into position for testing." ~ U.S. Army Aberdeen Test Center
"We needed a lightweight, low profile, lifting device that would be in scale with the footprint of the BAE adapter/holder and the USAF truck. The SpitzLift model we chose met most all of the design parameters." ~ Greg W., Logistics Analyst III, BAE Systems Technology Solutions & Services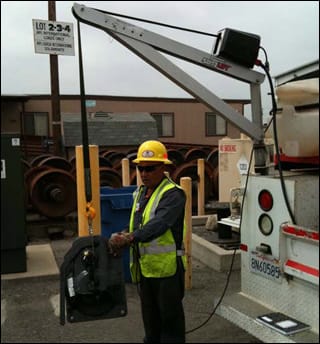 Our innovative technology is an important EHS resource that safe guards employees against injury – reducing work-place injuries, lost time, accidents, and worker's compensation claims.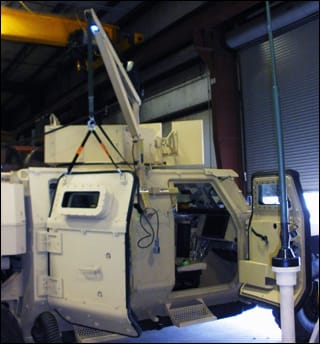 SpitzLift's rugged, ergonomic design is robust and able to operate without failure in extreme conditions from -50°C to 140°C. It is corrosion resistant, durable, and stands the test of time.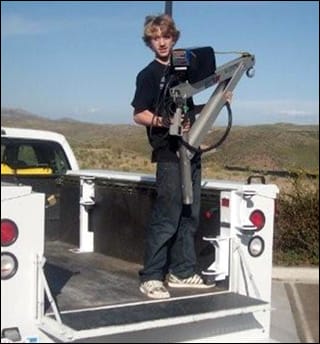 SpitzLifts are engineered and manufactured out of aircraft grade aluminum. SpitzLifts are lightweight, portable, and payload efficient. SpitzLifts are also OSHA and ASME compliant.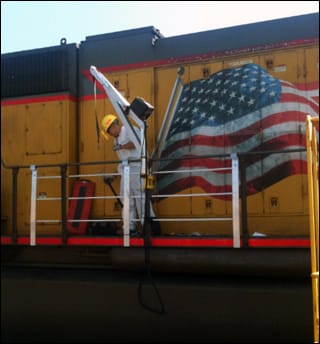 Since 1999, SpitzLift has become the leading manufacturer of lightweight, aluminum lifting solutions – with thousands of SpitzLifts meeting hundreds of applications around the world.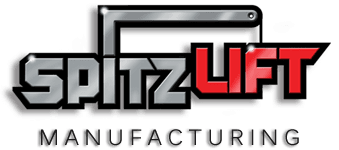 Phone: 619-713-5061
Fax: 858-777-5633