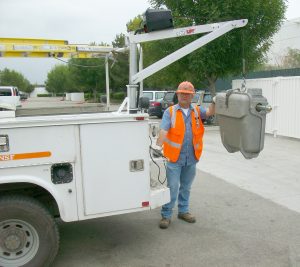 We offer four different mounting systems for service body trucks to accommodate a multitude of lifting applications to safeguard field technicians from injury and assist them in doing their jobs more efficiently.
SpitzLift Aluminum Cranes:
Designed and engineered to be payload efficient – total payload-to-vehicle is less than 100 lbs. for SpitzLift, mount, hardware, and wiring.
Weigh less than 40 lbs. No additional reinforcement or crane pedestals are required.
Load-tested and arrive pre-assembled with load-test certification.
Can be moved from vehicle to vehicle and/or used in other off-vehicle applications.
ASME and OSHA compliant.
Spec Bid documents available upon request.
Call to speak with a SpitzLift application expert or get a quote.
Request a Quote | (619) 713-5061
Custom Lift Request
Options for Service Bodies