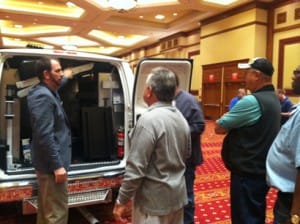 Here at SpitzLift we understand the importance of suppliers working together to integrate specified components to support meeting deadlines.
SpitzLift's experienced spec review design team works with OEMs, up-fitters, and fleet management companies to facilitate smooth delivery to field services. Partnering with suppliers to orchestrate the up-fit makes all the difference.
We have supplied thousands of SpitzLifts to major industries worldwide and place a strong value on maintaining our reputation as a premium supplier.